Beautiful day, rode 43 miles on the
Butler-Freeport Trail
with K, D&D, and M&D.
Started in Freeport at the
Laneville Trailhead
, where there's quite a bit of construction and detouring around the south end of the trail. The first few miles are very much a Western Pennsylvania tree-and-stream vignette. There are a few at-grade crossings but they're no problem. At times the trail is paved, mostly it's packed limestone; the surface is consistently good to very good. There are a few porta-potties along the trail, but no water fountains to speak of.
About halfway up the trail the scenery turns to farmland, and at one point the trail passes through an active, working farm. It seemed like the peak elevation was about five miles south of Butler.
The trail doesn't go all the way into Butler (as Google maps indicates). We persevered along the closed trail section, which grew narrower, more overgrown, increasingly twisted, a bit muddier and more technical, and quite irregular until we were very close to downtown, separated only by a cliff, a deep ravine, and a railroad track.
We backtracked and this was, I believe, the moment the ride turned into an adventure, as our party ended up crossing a stream by standing on rocks and passing the bikes to each other. That was fun, and we did get into Butler. Next time, when the trail ends, we'll get on the road and follow the marked sharrows.
In Butler we looked for and found
The Element Cafe
, 232 South Main Street, Butler PA. It was kind of kicky to find a street musician playing piano bar and Gospel tunes on the sidewalk outside the cafe, the busker offered to watch our bikes for us and we put a few dollars into his kitty and it was all good.
This is a relatively recently opened cafe and coffee shop, pursuing the goal of "
organic, local, sustainable
". Robust
menu
. I had a
rustic cranberry turkey
sandwich for lunch, it was very good, everybody else was pleased with their meals as well.
Butler at lunchtime is more of a city and a downtown than I expected, I had a preconceived notion that was more like Beaver PA but Butler's main district is pretty substantial.
From a bike trail advocacy perspective, I should note that the only reason the six of us were in Butler having lunch was the bike trail. We really enjoyed the trail, the town, and the Element Cafe, and I'll be back there again.
We returned to the trail via the road sharrows rather than the Great Burma Road, it was a nice transition out of town. Now that it was afternoon we saw more people out on the trail, bicylists, walkers, runners, and one equestrian. I noticed quite a bit of trillium by the trail, and a few
red trillium
. Someplace in the middle of the trail, maybe Winplace Road in Cabot, a trailside Coke machine with bottled water would be a great thing.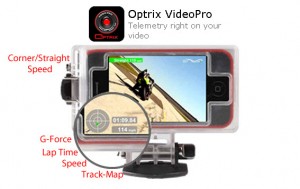 At the Freeport Trailhead I met a rider preparing to begin his ride, he had a curious device mounted on his helmet and he was nice enough to answer my questions about it, it's an
Optrix HD
video enclosure/app for an iPhone, it takes HD video and audio of the ride and embeds telemetry data in the video. He has a
quick review
of it on his website.
A very nice, and a much needed, ride with good company.